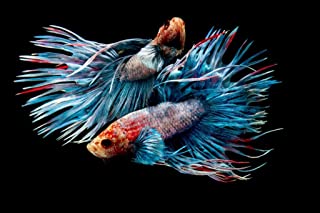 This Species Has the Fullest Fins of All Bettas!
We wanted to really show off this one's tail by designing it to have fully flared out fins with lots of details to enhance the 3D effects. The fins literally look like they are coming off the canvas when you look at it from the right angle!
All of our artwork is offered for a VERY LIMITED time before new work is brought in.
Halfmoon Betta quantity