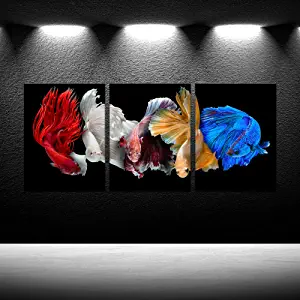 We can't wait to see how wonderful these pictures will look in your home!
Recommended Locations:
Next to your fish tank
Restroom/Vanity
Bedroom
Positioned under a light so the beauty of the artwork truly shows
Game room
Shipping calculated at the next step based on location. Order ships within three days of ordering. Total U.S. shipping time is 6-8 days.
Three Breeds of Betta quantity