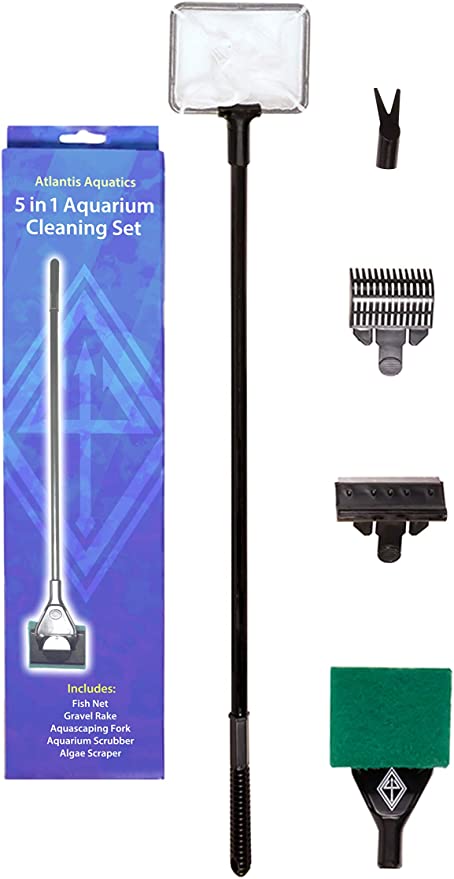 Aquarium cleaning set for tanks up to 75 gallons.
FIVE IN ONE Aquarium Cleaning Set w/ Telescopic Handle (21-31.5″) – Reach your entire aquarium with one tool! Keep algae under control, create beautiful aquascapes, and get crystal clear tank walls!
4 INCH FISH NET perfect for catching small fish, shrimp, crayfish, snails, aquatic frogs and cleaning debris.
GRAVEL CLEANER RAKE works great for shaping aquarium gravel/sand mounds and securing aquarium decorations and plants in place.
ALGAE SCRUBBER + ALGAE SCRAPER work together to clean algae from acrylic and glass fish tanks, respectively.
AQUASCAPING FORK to firmly plant live aquatic plants in freshwater tanks and create amazing aquascapes!