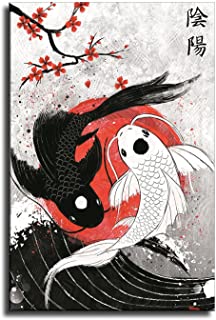 A Beautiful Painting with Strong Meaning…
In this print, we combined the renowned Japanese Koi fish into the Yin Yang symbol. When koi fish are made into this symbol, it represents good luck, abundance, and perseverance!
Hang this in a common area of the house to bring all three of these to your friends and family!
Yin Yang Koi quantity