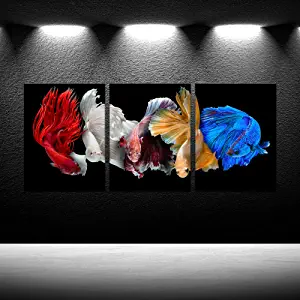 The Most Colorful Piece in the Collection!
Bold colored betta fish with a blend of Spring colors in the background. Hang it up year round or just pull it out for the warmer months when you're ready to redecorate with bright colors.
Each piece of art is available for a VERY LIMITED time!